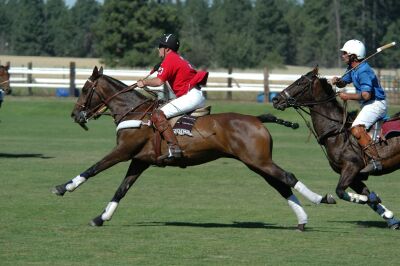 Welcome to the Spokane Polo Club website.
Established in 1950, we are the oldest active polo club in the
Northwest Circuit
.
We offer Tournaments and Chukkars for players and teams from beginners to 8 goalers.
We invite you to come play at the Spokane Polo Club where you will find a friendly
competitive atmosphere, where safety is paramount; fun and camaraderie is in abundance.
Hope to see you soon !

For more information contact : Manager, Frank Mortimer, Cell Phone (509) 995-9498, E-Mail,
reiko@air-pipe.com